6 cheap, healthy foods to stock up on
Journalist and nutritionist Lowri Turner has 6 tips for boosting your health on a budget. Choose good food packed with nutrition but kind on the wallet.
It is a simple message, and one that nutritional therapist and television presenter Lowri Turner swears by. As she chooses the nutritious ingredients to stock up on, she explains the ethos of healthy eating on a budget:
"The best way to eat healthily and financially stealthily is to buy local, seasonal produce – or tinned and frozen vegetables that are kept in their superior picking state," she says. "Better still, grow your own."
Related articles
How can you give your breakfast a health boost?
So, frequent those farmers' markets to find produce at its freshest, tastiest and most potent, and squirrel away any tinned goods selling on 'special' at the supermarket. The added benefit of Turner's picks is that as vegetables, herbs and spices they are low in calories but pack a powerful, vitamin-rich punch.
Discover the 6 ingredients that could help you to save money - and even lose weight: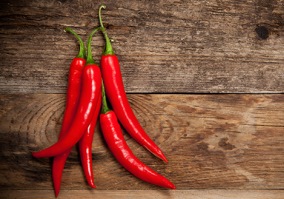 Chilli Pepper
WHY? They are the vitamin C, A and beta-carotene powerhouse. The bright colour of red chilli peppers signals their high content of beta-carotene, or provitamin A. Two teaspoons of red chilli peppers provide about 6% of the daily value for vitamin C and more than 10% of the daily value for vitamin A. Use them in soups, salads and chilli con carne to lift flavour and add depth. Remember to wash your hands after preparing.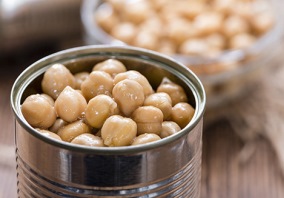 Tinned Produce
WHY? They have a high antioxidant content packing a powerful vitamin punch. While some vegetables and legumes lose nutrients in the canning process, others' healthy compounds increase. Canning calls for heating, which causes certain raw vegetables, such as sweetcorn and tomatoes, to release antioxidants and make them more available. Includes: tomatoes, kidney beans, sweetcorn, chickpeas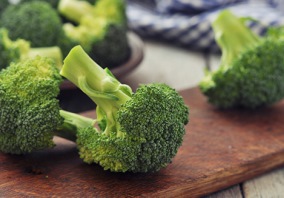 Brassicas
WHY? Excellent source of fibre. Brassicas are a family of vegetables known for their disease-fighting substances. Like all veg, they are low in calories, fat and sodium. They also contain phytochemicals, which have a variety of health benefits, including apparent cancer-fighting properties. They are delicious served alone or with a Sunday roast. Includes: broccoli, cabbage, Brussels sprouts, broad beans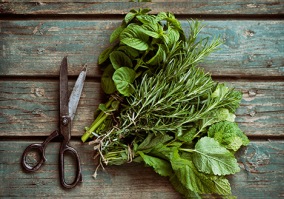 Herbs
WHY? Gram for gram, herbs pack in more nutrients than all other vegetables. Fresh herbs are an excellent source of vitamin A, which boosts the immune system and is essential for healthy cell growth – skin, hair and nails. Vitamin K is good for brain function. Use herbs in soups, stews, salads and with all or any meat or vegetables. Includes: mint, parsley, coriander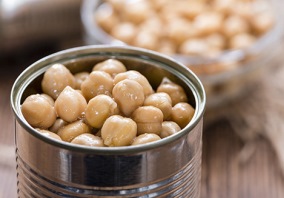 Pulses
WHY? They are cheap and nutritious. A pulse is an edible seed that grows in a pod – beans, peas and lentils for example. They are cheap, low-fat sources of protein, fibre, vitamins and minerals, and they count towards your recommended five daily portions of fruit and vegetables. And they can be added to stews, chilli con carne and soups. Includes: lentils, beans, peas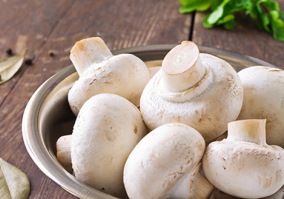 Mushrooms
WHY? These disease protectors come in many varieties. They are chock full of proteins, vitamins, and minerals. Many varieties contain good-for-your-bladder selenium and, like us, produce vitamin D when exposed to sunlight. Oyster mushrooms are a good source or iron. Plus, they are low in calories – eg six medium white mushrooms have just 22. Delicious in soup and risotto, or simply cooked in butter and herbs on toast.