Food for thought – snack bars
Convenient for when you're on the go… but how nutritious are these products?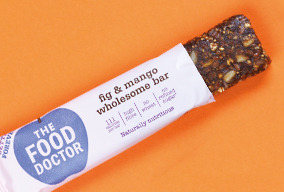 The Food Doctor - Fig and Mango Wholesome Bar
A source of fibre, with no wheat, gluten, added sugar or artificial flavours.
Calories: 111kcal
Sugar: 7.1g
Salt: 0.02g
Protein: 2.7g
Fat: 3.3g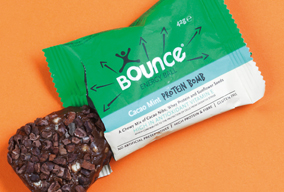 Bounce Cacao Mint Protein Bomb
As the name may suggest, this packs the highest protein content of any item featured in this selection.
Calories: 176kcal
Sugar: 9g
Salt: 0.43g
Protein: 10g
Fat: 7g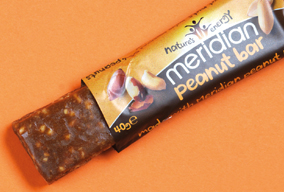 Meridian Peanut Bar
Gluten, dairy, soya and wheat free, these nut-filled bars are a source of protein.
Calories: 185kcal
Sugar: 11g
Salt: trace
Protein: 8.0g
Fat: 8.9g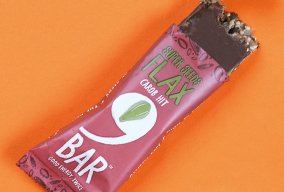 9 Bar Flax Carob Hit
Topped with carob, these have no trans fats, artificial additives or preservatives, and contain 20 amino acids and are a source of omega 3.
Calories: 273kcal
Sugar: 10.6g
Salt: 0.13g
Protein: 8.3g
Fat: 19.7g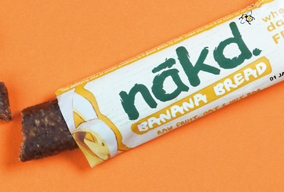 Nakd Banana Bread Bar
Made with raw fruits, oats, nuts and banana, this blend of carbohydrates, fats and protein counts as one of your five a day.
Calories: 94kcal
Sugar: 13g
Salt: 0.1g
Protein: 1.5g
Fat: 2.2g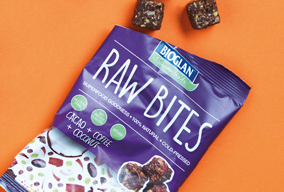 Bioglan Raw Bites Cacao, Coffee and Coconut
While providing a chocolate fix, these are also a source of protein and carbohydrates.
Calories: 178kcal
Sugar: 12.7g
Salt: 0.1g
Protein: 3.7g
Fat: 9.2g