Feeling peckish
We've gathered together the key nutritional facts and figures of some of your favourite treats to help you snack more intelligently.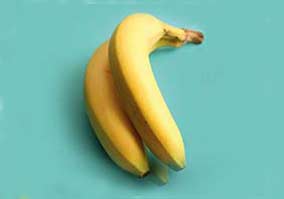 Banana
The no-messing snack with a biodegradable wrapper. Beat that.
Calories: 110kcal
Sugar: 19g
Salt: trace
Protein: 1g
Fat: 0g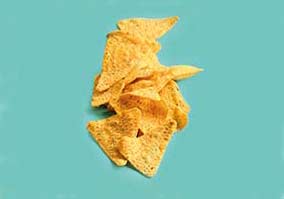 Doritos
Crunchily compulsive, especially during quiet movie moments
Calories: 150kcal
Sugar: 1g
Salt: 0.42g
Protein: 2g
Fat: 8g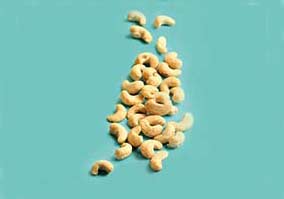 Cashew nuts
Rich in vitamins and minerals, but deceptively high in fat too.
Calories: 149kcal
Sugar: 1.2g
Salt: trace
Protein: 4.6g
Fat: 11g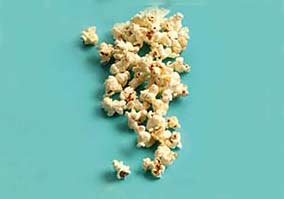 Popcorn
Less fattening that you might think, but hard to put down.
Calories: 78kcal
Sugar: 3g
Salt: 0g
Protein: 1g
Fat: 3g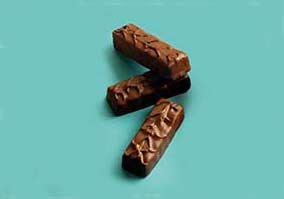 Snickers
It's got nuts in it! Taste beats logic with this one.
Calories: 245kcal
Sugar: 21.7g
Salt: 0.21g
Protein: 4.5g
Fat: 13.4g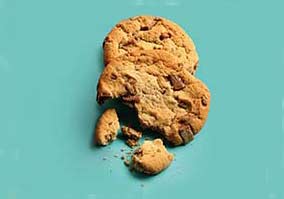 Cookies
High in calories but very hard to say no to, especially with a cuppa.
Calories: 199kcal
Sugar: 17g
Salt: 0.19g
Protein: 2.3g
Fat: 9.1g