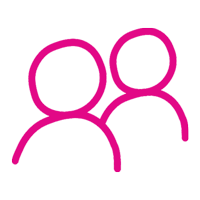 We're proposing a new way for you to have your say. A way for you to have a stronger voice that fits around your lifestyle and opens new routes to influence the products and services available to you as part of your Benenden Health membership.
We're calling this Democracy for Tomorrow and the proposal sets out our intention to modernise Benenden Health's democracy and increase our member engagement so we can continue to support you and your family for another 116 years.
We'll be sharing lots of information on the evolution of our democratic structure through videos and blog posts, which we'll be updating regularly and will include:
What is Democracy for Tomorrow?

Why it matters to you.

When it will be proposed.

How you can influence the proposal being voted on at Conference.