Your guide to supporting employees with family and caring commitments
Many employees have family and caring responsibilities that make it difficult for them to balance work and family life.
Failing to support them could have a detrimental impact on your business – with rising absenteeism, retention and productivity issues.
Explore our in-depth research into the challenges faced by employees in this situation – to provide you with lots of useful insight on how best to support them. Our guide could help you to understand the unique needs of this group and the benefits of creating a more compassionate working environment for both the employer and employees.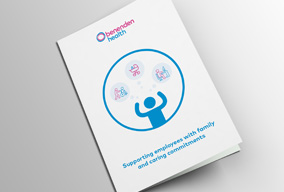 Our full report
Discover how caring commitments affect employees, and find some appropriate initiatives you can put in place to ensure you're supporting your employee's unique needs.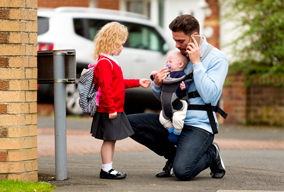 Why should you consider the needs of your employees with family and caring commitments?
Discover four key reasons why you should support your employees with caring commitments.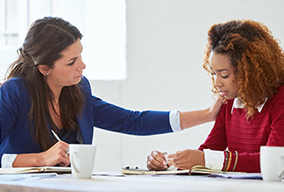 Supporting employees in the workplace can reap rewards
Providing better support to employees with care commitments can help your business